Whether your goal is starting a business , climbing the corporate ladder, signing a new client, promoting your favorite charity or advancing a grassroots cause, the Power Networking Alliance (PNA) can help you succeed.  Believing strongly in the need for personal human connection, the PNA mission is to empower and cultivate driven and goal-oriented African American professionals, equipping them with the skills and knowledge needed to become effective leaders within their respective organizations and communities. The networking events draw industry and commerce elite interested in seeing old friends, meeting new ones and networking with potential business partners and investors. The PNA is dedicated to facilitate relationships between people who contribute to the world of industry and commerce technically, artistically and socially. Our focus is to provide members with unique business and personal development through networking and education.
The more people you meet and develop relationships with, the more business you will develop through leads and referrals.
 About Our Networking Events
No matter where your business is in its life cycle – start-up, emerging, or profitable enterprise, it needs exposure in order to grow or sustain itself. The benefits of PNA membership includes access to the top business-to-business and business-to-consumer programs, events and services in the city. Partake in an advantageous marketing and community development opportunity through PNA series of networking
events that promote professional development and business exchange.
Our goal is to keep our members, sponsors, supporters ahead of the business trends. You're in touch! From business to community, from government to non-profit, the people you need to get to, and those that need to get to you, can be accessed by attending our PNA Networking series. The PNA Networking events are a way to meet the people that can help move your idea or business forward. People come together to meet, talk and share ideas. These are presentations from business and community leaders who come with information that you can use.
Our Key Strategies Include:
Focus our events on learning from each other, supporting each other (personally and professionally), & getting to know each other.
Useful information about succeeding in the marketplace
Enlightening programs, events and communications
Friendships that can last a lifetime
An Evening with PNA
These networking events draw industry and commerce elite interested in seeing old friends, meeting new ones and networking with potential business partners and investors. These private invitation-only events include a rich cross-section of people including creative, technical, management, analysts, investors and entrepreneurs from both start-ups and established firms.
Power Breakfast and Power Lunch Series
These events are uniquely different from other seminars or panel discussions. Like an interactive theater, we will bring the panelists down from the stage and seat them at round tables with the audience. The hybrid sessions the speakers will break out into online discussion rooms.  By structuring the session this way, each attendee will leave with a guaranteed higher-level experience of conversation and networking. The Power Breakfast and Lunch Series are open to Non Members.


---
PNA MEMBERSHIP BENEFITS
As a member you will:
Expand your network of business contacts.
Position your company to increase your bottom line.
Broaden your expertise and the expertise of your employees.
Become more important to the economic viability of the country.
Grow professionally and personally.
Free and discounted entry for live and online workshops, seminars/webinars, online educational courses, and live networking events
1 Year Access to the Success Mindset self directed course
Access to our Member Benefits Portal
Access to our Member Community
Access to PNA Power Tools for only $69/month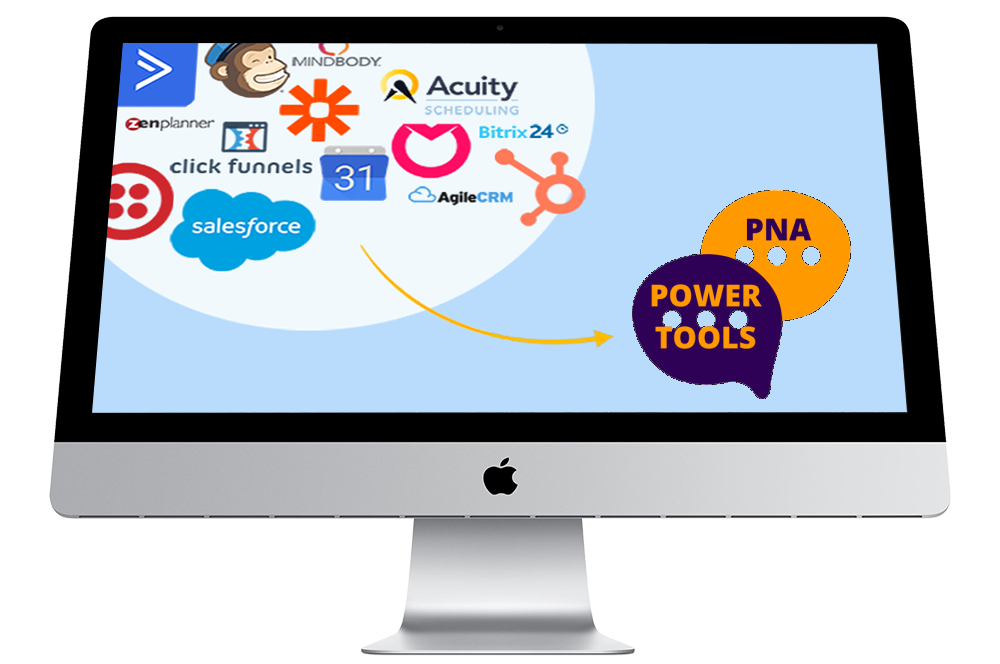 We're In The Business Of Helping You Grow Yours
[ For BUSINESS OWNERS READY TO LEVEL UP ]
PNA Power Tools is the first-ever all-in-one platform that will give you the tools, support and resources you need to succeed with your business.
All-In-One Sales & Marketing Platform
COMING SOON!
Speaker Opportunities
Do you have an expertise that makes you a valuable speaker? Would you like to be considered as a speaker for future PNA events ? Would you like to provide open to the public seminars and workshops presentations? We need to add you to our database to respond to and promote requests for speakers.
Sponsorship & Advertising Opportunities
Sponsorship opportunities with PNA Events are available in a wide range of possible partnerships. Market your business in a professional, exciting and innovative forum. Sponsors of the PNA support the annual operations of the organization as a whole-funding of on-going events and help us develop new programs and initiatives. These sponsorship levels include support of the PNA signature events. Sponsors can choose to target their sponsorship dollars, to place more emphasis on one of these events or another. We also have advertising opportunities available.